Officials seek end to 'stop-and-frisk'
BY
ASKIA MUHAMMAD
-SENIOR CORRESPONDENT- | LAST UPDATED: JUN 15, 2012 - 3:44:17 PM

What's your opinion on this article?
WASHINGTON (FinalCall.com) - A delegation that included dozens of New York City council members, state assembly members, as well as several advocacy groups led by the NAACP and the New York Civil Liberties Union, descended on the U.S. Capitol June 7 after urging the Justice Department to investigate the New York City Police Department's controversial "stop-and-frisk" program.
Last year New York police stopped, searched and questioned nearly 700,000 people—mostly Black and Latino men. In fact, there were more stops of young Black males than their total population in the city.
"They have come to Capitol Hill to educate members of Congress of the NYPD's abuse of the stop-and-frisk practices, and highlight the deleterious affect it is having on minority communities in New York City," Rep. Yvette Clarke (D-N.Y.) told reporters at a press conference she convened.
"As you all know, we are gathered here to denounce the misuse of the stop-and-frisk policies implemented by the NYPD," Rep. Clarke continued. "When over a half a million people are stopped while walking through their neighborhoods, and are physically searched by law enforcement, and over 88 percent of them are found to be law abiding citizens, there should be no doubt that the police practices are violating people's civil liberties and civil rights.
"When you have Black and Latino men making up only 4.7 percent of the city's population, but accounting for 41.6 percent of the stops in 2011, we must look at how these policies are being used, and see why such a large disparity exists. When we found out that over 524,873 stops were made in 2011, and only one gun for every 3,000 people was produced, we have to question, whether or not these practices are effective.
"This should be an outrage. Ninety percent of the young Black and Latino men stopped were innocent. With numbers like these, it is clear to see that the abuses of the policies rely solely, solely, on racial profiling," Rep. Clarke continued.
Racial profiling, as well as spying against Muslims in New York City, the lawmakers complained, only points to the many instances of racial and religious profiling throughout the nation.
In a separate action, Muslims in New Jersey filed a federal lawsuit June 6 demanding the New York Police Department stop its surveillance of mosques, businesses, college campuses and other gathering spots as part of its anti-terrorism campaign. The lawsuit was filed in U.S. District Court in Newark on behalf of several Muslim organizations, private businesses and individuals, said Muslim Advocates, a national civil rights group, according to published reports. The suit asks the court to prohibit further monitoring of the Muslim community in New Jersey by the NYPD and to eliminate any record created by past spying by police.
The blanket surveillance of Muslims which has gone on for months by the NYPD "casts guilt on all people of that faith by suggesting that Muslims pose a special threat to public safety" and, as a result, Muslims who live in New Jersey suffer "significant stigma," the lawsuit said.
"When we (in the Midwest) see abuses of human rights, widespread spying, racial profiling, we get nervous because if they're doing it, we're next for sure," Rep. Keith Ellison (D-Minn.)—the first Muslim elected to Congress—told the press conference. "There's no police department that has not gone through decades of trying to enforce the law equally, and at the same time dealing with everything from police brutality to spying. This is not a New York problem. This is a national problem," said Rep. Ellison.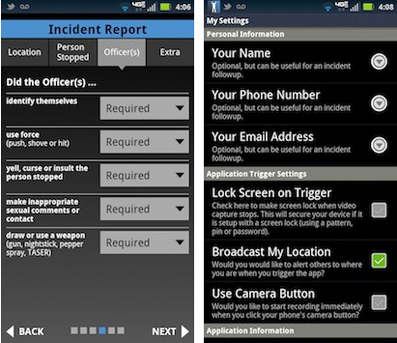 But city officials defend the controversial practice. "I understand why some people are calling for the stops to be eliminated entirely, but there's no denying that the stops take guns off the streets and save lives," New York Mayor Michael Bloomberg told the congregation at Brooklyn's First Baptist Church of Brownsville before marching in the National Puerto Rican Day Parade June 10. "And to borrow a phrase from President Clinton, I believe the practice needs to be 'mended, not ended' to ensure that stops are conducted appropriately with as much courtesy as possible," he said.
Mr. Bloomberg said the NYPD has been told any racial profiling will not be tolerated, but that certain neighborhoods may be targeted due to crime rates. "The reasons why police officers make stops in Brownsville and East New York is not because of race. It is because of crime," he said. "Brownsville and East New York remain two of the highest crime areas in our city."
Opponents of the practice disagree. "This is not about criminals. This is about a generation that's been criminalized, targeted and brutalized by the police," organizer Jamel Mims, himself a victim of stop-and-frisk told Pacifica Radio's "Democracy Now!"
Meanwhile, NAACP President Benjamin Jealous marched with Service Employees International Union, Local 1199 union head George Gresham and union members in the same Puerto Rican Day Parade to protest stop-and-frisks.
"Ninety percent of the people are so innocent that they don't get a ticket, and so this constant harassing of our children has to stop," Mr. Jealous said according to a published report.
"You can't stop more 16-24 year old young Black men than exist in the city of New York and say that something is not right," New York City Council member Jumaane Williams told the press conference on Capitol Hill. "If you look at the amount of guns that come off the street, there is no other policy that would be allowed to be continued if that policy represented 1.9 percent success rate. Over 90 percent of the people are innocent.
"The people most likely to get summoned, arrested, or have contraband or weapons on them, are the people who are White and Caucasian in these stops. Yet the people who are more likely to have aggression used on them are the Black and Latino stops," said Mr. Williams, who is the chair of the City Council's Black, Latino, and Asian Caucus. He insisted that despite this policy, there are no fewer shootings in the city than there were when Mr. Bloomberg took office, and before the policy was initiated.
So I'd love to hear your thoughts about this "program"....I'll wait...
Feel free to voice your comments below